Today's E-Paper
MD Shorts
E-Paper
Shorts
Subcribe to Mid-day Gold with just Rs. 899 /Year
Updated on: 22 December,2022 11:05 AM IST &nbsp|&nbsp Mumbai
Clayton Murzello | clayton@mid-day.com
Former India spinner speaks to mid-day.com on his landmark birthday
Dilip Doshi on a recent trip to Europe. Pic/Dilip Doshi collection
Dilip Doshi is not a young man anymore. In fact, he is 75 today. But the manner in which the former India left-arm spin bowler has maintained his fitness levels, he'll give the fittest of youths a run for their money. 
Doshi was more fortunate and younger than Rajinder Goel and Padmakar Shivalkar, two domestic stalwarts who couldn't get into the Indian team due to the presence of the great Bishan Singh Bedi. 
He debuted for India after Bedi's 1979 exit from international cricket and grabbed the opportunity admirably.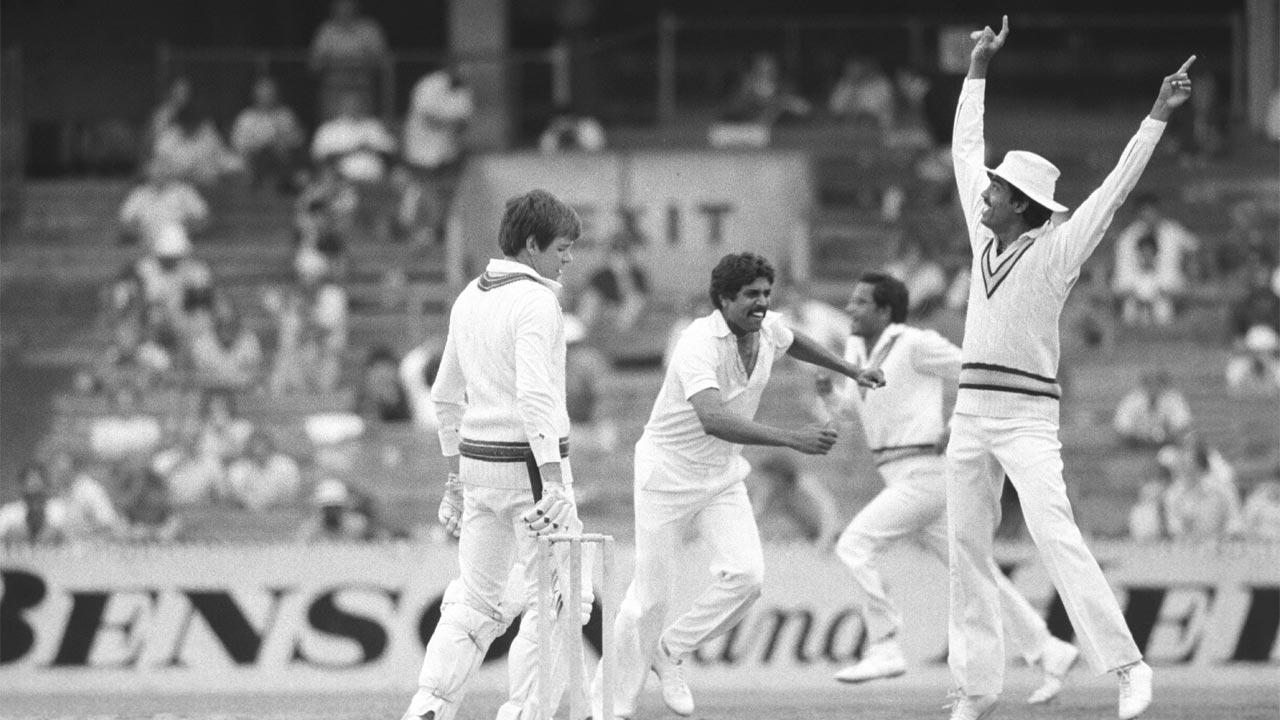 India's Kapil Dev, Dilip Doshi and Dilip Vengsarkar (right) celebrate the dismissal of Australia's Jim Higgs in the 1980-81 Melbourne Test which India won by 59 runs. Pic/Getty Images 
Bedi eventually became a national selector and it was his committee that dropped the bespectacled spinner in 1983-84, the season in which Doshi played the last of his 33 Tests.
Doshi became a successful businessman, living in the United Kingdom with his family which includes son Nayan, also a left-arm spinner, who played for Surrey and Saurashtra.
Doshi Sr has always been a fan of The Rolling Stones, the legendary rock group who he got close to. 
Only recently, he posted a photograph of himself browsing through some Stones' memorabilia in London.
mid-day.com caught up with Doshi on Tuesday for this special birthday interview.
Excerpts:
How does it feel to be 75?
You take every day as it comes and practically keep doing what you are doing. People before me, older than me, have always mentioned that age is just a number. You just have to do what you have to do. That's the basic philosophy. I'm very happy that I've been able to do a lot of things that I wanted to.
Life is all about being functional and I think it's very important that you retain functional fitness for life. It means a lot.
So, what's your fitness regime?
Well, the best way I have found in years is brisk walking; walking everywhere.
I do yoga and pilates, a mixture of yoga and pilates and don't forget pilates is based on yoga. I do it three to four times. So, yoga and pilates and walking everyday — wherever and as much as I can.
I've been vegan for 16 years now. I've always been a vegetarian. I've taken dairy [products] out of my life or any products related to animals.
How do you divide your time between Mumbai and UK?
I'm doing some projects. My current commitments take me back to UK and Europe. Being in London and travelling to Europe is much easier. I spend half the time here and half there, dividing time as much as possible. I love being at home in Mumbai. India is home. I'm also at home in London so generally, it's a good feeling.
Also Read: Dilip Doshi turns 75 with elegance!
Would it be right to say you are a very successful businessman?
I'm an entrepreneurial person. I don't like taking no for an answer. I like to do things that are challenging, but achievable.
To that extent, being in a family-oriented business, you have to find your own niche. I've been lucky so far and I'm continuing doing the same things.
What has been the best moment of your cricketing career?
It was a short, but eventful career. We won many series and games including ODIs. The whole period was very eventful. I look back at the whole purpose of contributing to the team's victories with a great sense of satisfaction.
If I were to single out, playing at Melbourne [in 1981] and squaring a short series was memorable. To bowl 74 overs with a fractured foot was very satisfying.
You have been close to The Rolling Stones. What's your favourite Stones track?
It's hard to say when you have been listening to them for 60 years. Basically, I'm a blues and Stones fan and the Stones' music is based on the blues. The Rolling Stones offer me everything that I want to hear. I love seeing them live. Every time I go [to a Stones concert], I marvel and realise what energy they bring to life. Creativity means a lot to them.
For me, Midnight Rambler when played live is possibly the greatest opera on stage and Midnight Rambler live can offer everything what blues and rock and roll can offer in one song. It's 12 to 14 minutes… it's theatre!


• This is our original content. Please fill up the form for authorized use of the content.
Captcha Code
Captcha Code
>